Singapore Chinese Culture International School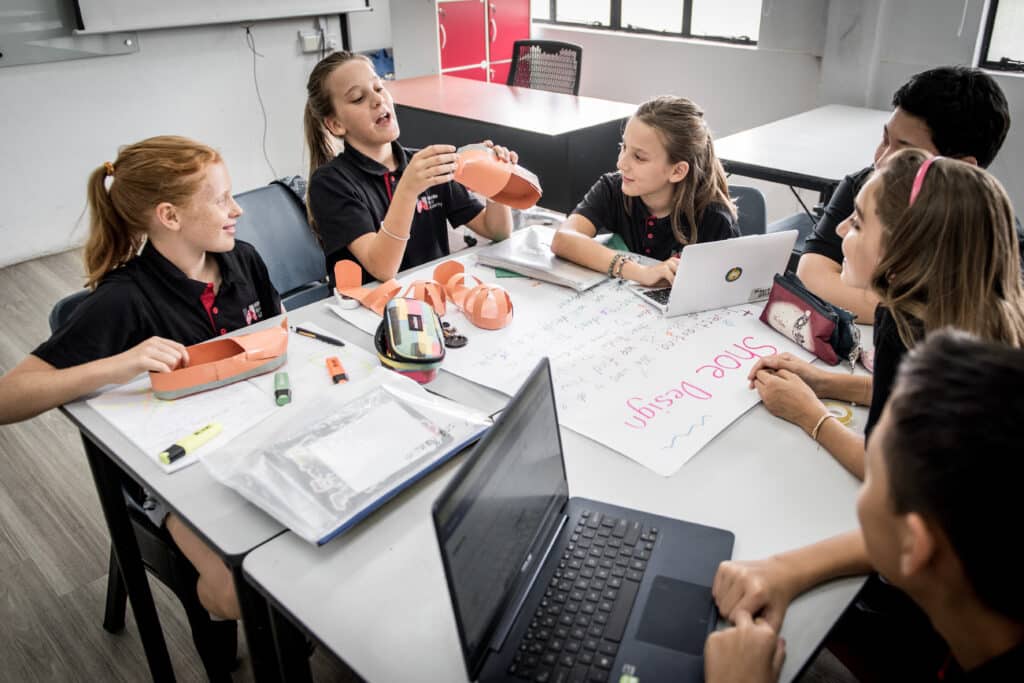 Singapore international schools, specifically bilingual schools have become increasingly popular in recent years as parents seek to give their children the advantages that come with bilingualism. The benefits of being bilingual are well-documented, from improved cognitive development to better job prospects later in life. However, the importance of bilingual schools goes beyond just language learning. Bilingual schools offer students a unique educational experience that promotes cross-cultural understanding, enhances communication skills, and provides a competitive edge in an increasingly globalized world. In this article, we will recommend a chinese culture international school and how they can benefit students in a multitude of ways.
In 2006, HWA International School in Singapore was established at the invitation of the Singapore Government's Economic Development Board (EDB) and with the support of the Embassy of the People's Republic of China in Singapore. The school is the first fully IB (Kindergarten – Pre-University) and bilingual school with Chinese cultural characteristics in Singapore. The school used many years to organize international education projects experiences and as comprehensive educational institutions have a variety of educational resources to provide a full range of IB Chinese International school. We also provide ib certificate and ib exam singapore.
IB Programme – Kindergarten
Kindergarten age is a crucial time of development for many children, which is why we've adopted a program that offers much of what kids need to get a leg up in their future careers and education. Kindergarten has been recognized by international standards of education as an important part of a child's learning process. Teaching your child the basic life and social skills is of utmost significance to us at HWA International School. It will be a pleasure to us to welcome your child in his/her early stage of learning.
Your child will be educated to be a nurturing, caring and reflective future global leader. That's what Hwa International School wants to encourage. Singapore's International Baccalaureate Primary School is a program that looks at developing bright and curious individuals and preparing them for the future. The IB Primary Years in Singapore is a program that looks to develop smart and curious individuals and prepare them for the future. 
IB Programme – Primary school(PYP)
HWA International School believes that primary schooling is very important in a child's development. Thus, providing your child with the international primary schools in singapore education is a task we consider with utmost importance. It is one of the key objectives of HWA International School to fulfill our commitment as an educational institution.
Children often acquire their first learning experiences during their international primary school year. There are lots of complexities when it comes to primary education. Since this is your child's first step to learning, there can be some anxieties and difficulties that may arise. However, we at HWA International School will support your child throughout his/her learning journey. We can assure you that your child will be guided well especially during the initial stages of his/her schooling.
IB Programme – Middle school(MYP)
After Singapore international school admission at HWA International School, we recognize the value in fostering growth and development. We also believe in instilling our students with the necessary tools and education that will help them achieve their lifelong goals and give them the advantages they need to succeed in daily endeavors, however big or small. Middle school students are at the cusp of discovering themselves and learning about the world. We want them to be encouraged to think about their futures and what their own identity is.
HWA International School is an international high school in Singapore that wants to nurture caring and thinking global leaders. We believe they are the future. Our school curriculum emphasizes world teachings from both the East and the West that will better help the student gain an understanding of their place as a global citizen. HWA International School will follow Singapore school holidays 2023.
IB Programme – High school(DP)
So, what is high school in singapore? In HWA International School, we are very particular in providing for your child the necessary high school education that adheres to the international standards. Our experienced teachers understand your child during this transition period of his/her learning path. We can offer the best guidance to help your child choose the right career path to take for his/her college education.
 HWA International School is the international school in Singapore that wants to immerse students in a culture rooted in the values of both the East and the West. Not only does our IB Diploma Programme (IBDP) develop the students holistically and prepare them for university and higher education study, it also emphasizes on shaping the student into a global citizen who can consider issues from multiple perspectives. 
Immersion Programme
HWA International School specially offers the Immersion Program to the students from all over the world. We wish the Immersion Program students can have the opportunity to experience HWA's unique bilingual and bicultural courses, and have classes with students in our international school. We believe that continuous cultural penetration and communication can effectively improve Language and social skills.
Students that are bilingual typically make academic progress. According to research, students who participate in dual-language immersion programs often gain good academic skills in addition to linguistic proficiency. Achieving full bilingualism and biliteracy in Chinese and English is possible for students. Language learning is easiest for students at an early age. By the fifth grade, students can learn to speak, read, and write successfully in both languages by being immersed in and receiving instruction in a second language. Both cultural literacy and improved cognitive abilities are developed in students. The capacity to communicate with people from various linguistic and cultural backgrounds is advantageous for language immersion students.
Conclusion
In conclusion, international school sg, particularly bilingual schools, have become increasingly popular among parents seeking to provide their children with the advantages of bilingualism and a unique educational experience. The HWA International School in Singapore is a fully bilingual and bicultural institution that offers a comprehensive range of IB programmes from kindergarten to pre-university. The school aims to develop caring and reflective future global leaders by instilling them with the necessary tools and education to achieve their lifelong goals and succeed in an increasingly globalized world. By offering immersion programs and emphasizing cross-cultural understanding and communication skills, the HWA International School provides students with a competitive edge in a diverse and interconnected world. Our school contact is +65 6254 0200, feel free to contact us!